1. More than half of online adults use social media.
According to the Pew Research Center, in 2016, more than half of online adults use social media. Over 56% report that they use more than one of the five major social media platforms: Facebook, Twitter, Instagram, Pinterest or LinkedIn. In their recent research, they learned that:
68% of all US adults are Facebook users.

28% are Instagram users.

26% use Pinterest.

25% use LinkedIn.

21% use Twitter.
They also learned that Instagram usage is especially high among younger adults (particularly women), and Twitter is more popular with the highly educated.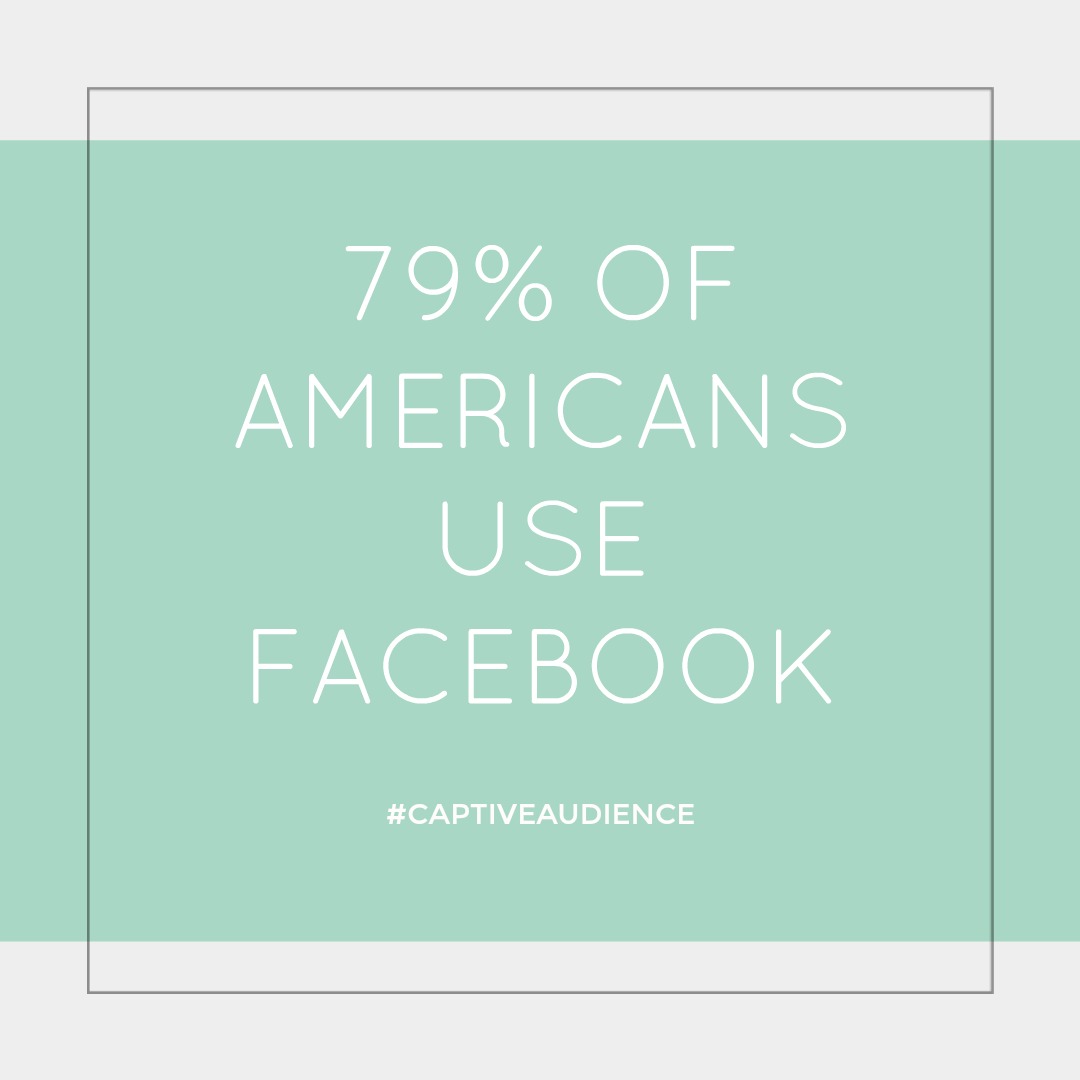 2. Ads can be targeted to consumers who are interested in your product.
What if you could give a flyer for your business only to people with an interest in your products, who can afford it and live close enough to the store to walk or drive there?
That is exactly how Facebook and Instagram advertising work. On Facebook, you can create ads that target specific demographics like:
Interests

Net Worth

Job Title

Location

Gender

Age

Marital Status
Would you like to advertise only to those who:
Are located in the Raleigh area, near your store or business

Have an interest in the fashion labels you carry in your store

Are newly engaged and planning a wedding

Like and have reviewed other businesses similar to yours

Frequently check-in at your business
This is exactly what Facebook offers. Better yet, if you have a list of email addresses of your customers or potential customers, why not target ads directly to them as well?
The targeting capabilities of Facebook mean that your marketing dollars are spent on ads that drive business with your consumers.
3. As effective and sometimes more effective than Google AdWords
Facebook advertisements are similar to pay-per-click or pay-per-impressions ads, like Google AdWords. Paid SEO  = Search Engine Optimization = Paid Search. 
Google AdWords or Paid Search focuses on targeting keywords and shows users text-based advs. Facebook Ads help consumers find businesses based on the things they're interested in and their demographics.
Google handles more than 40K search queries every second and more than 1.2 trillion web searches every single year. And AdWords do offer the ability for a business to target location, add a phone number, display ratings and price. Facebook, on the other hand, allows for extensive targeting, as we discussed above.
So why would a business choose Facebook over Paid Search? If you've got a limited budget, Facebook campaigns can be run at a lower cost than AdWords. For this reason and because of Facebook's granular targeting capabilities, it can often be a more effective choice for small businesses who want to reach local consumers.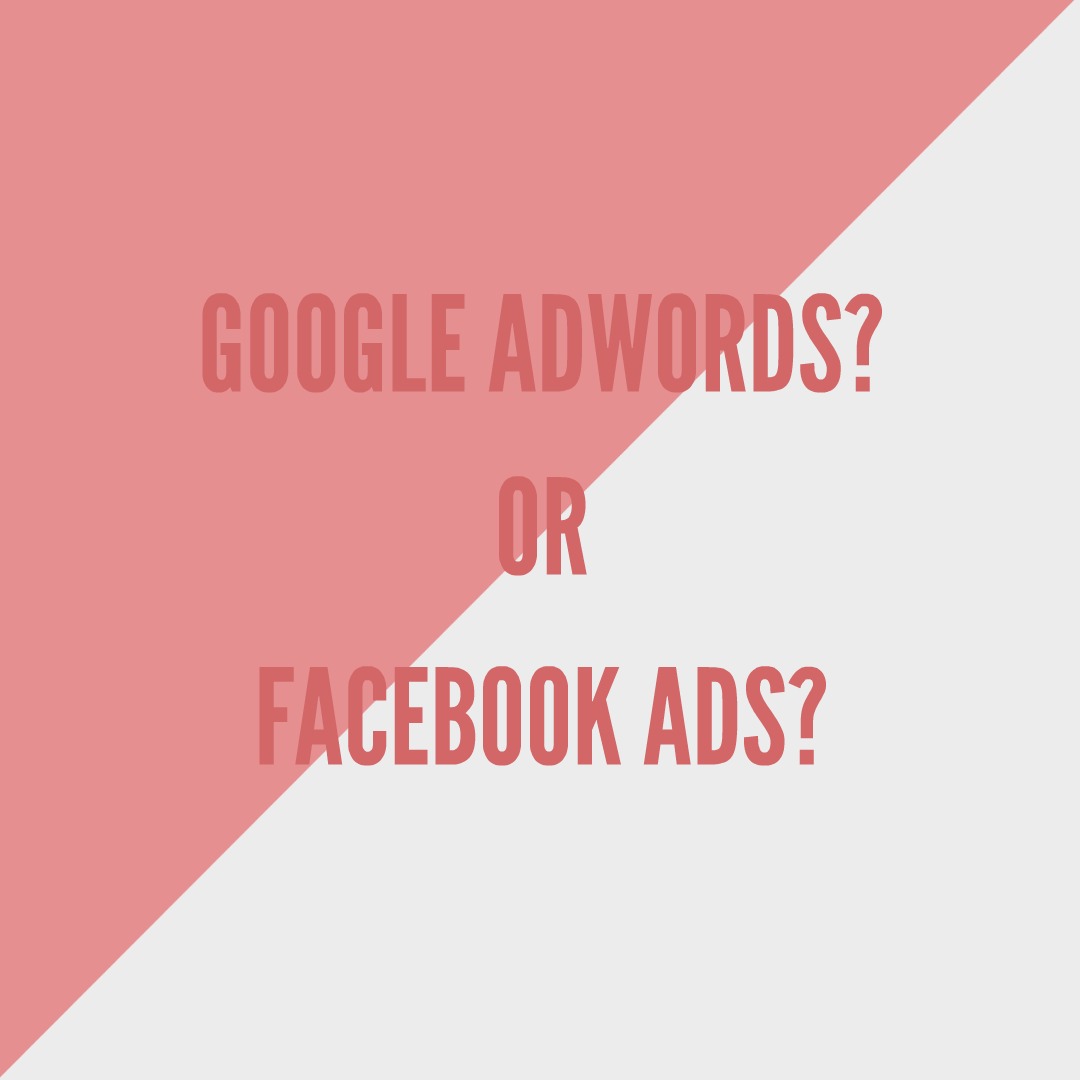 4. Low Cost and Ad Flexibility
Facebook offers extremely flexible pricing. You can spend as little as $1 a day, and you can set up more than one campaign at a time using multiple ad targets and multiple ad formats. This flexibility and the ability to test and learn very quickly mean that you very quickly understand which ads and which target audiences are working for you.
Many local businesses say, but I don't sell online – aren't Facebook ads mostly for driving people to purchase? Well, Facebook ads are certainly very effective at driving people to purchase, but they can drive people other places, as well. Just like a Google Ad or Search result can drive people to a specific landing page on your website, Facebook ads can do this, too.
Facebook sells ads that drive clicks, but they also allow you to run ads that don't drive consumers anywhere online. Ads are measured either by how much they cost you to get someone to click on them OR by how many views they get or actions people take on them.
There are also tons of different ad formats. If you work at a boutique, you can put up a carousel ad, which is basically a flippable photo album, that drives people to your website to find out more. If you work at a restaurant, why not film a 20 second clip of delicious meals made by the chef and provide a special deal for those that click through to your website and sign up for your email list? Want to grow your following on social? There's an ad for that, too!
What kind of engagement can you expect with a low budget? $5 will probably get you around 5-30 clicks. If this gets you 30 new customers that you want to drive to a specific product that you're selling in-store or to get them onto your mailing list – this is a great investment. And it's only the tip of the iceberg!
5. Facebook Tools allow you to set objectives and calls to action on your ads
The bottom line is that of course Facebook wants you to spend money on their platform, but there is also a reason that hundreds of thousands of marketers spend money on ads on the platform: they work. What's better still is that Facebook is always coming up with new ways for marketers to advertise to consumers AND they offer tools to optimize your bidding based on your objective. For example, you may want consumers to:
Convert: If your objective is conversions Facebook will serve your ad to those who are most likely to complete an action on your website.

Simply see your ad and / or drive them into your store: Facebook will deliver your ads to people as many times as possible. 

Click through to your website: Facebook will show your ads to those who are most likely to help you get clicks to your website at the lowest cost. Remember – sometimes simple traffic to a website can help to drive it up in the search results on Google.

Reach Unique People Only: If you want consumers to only see your ad one time or one time a day, then Facebook will deliver your ads in this manner.
Call To Action capabilities are some of the most powerful capabilities that Facebook provides in their ads. You can ask consumers to:
Book Now

Contact Us

Use App

Play Game

Shop Now

Sign Up

Watch Video 
"Over the course of a three-week test, the Sign Up call-to-action button delivered a 2.5x higher conversion rate versus other comparable social placements aimed to drive new user acquisition." — Brian Kim, Director of Acquisition, Dollar Shave Club